Art in the Lobby
King George Athens not only represents the absolute essence of a fascinating boutique hotel but it also encapsulates the finest sense of fine art and elegance.
The majestic lobby of this Luxury Collection hotel, evokes the most splendid feelings from the very first second; the Murano chandeliers, the bright marbles and the finest furnishing are just some of the elegant touchpoints.
Art installation "David Bowie"
The center of attention of them all couldn't be anything else than the David Bowie portrait by Joe Black, exclusively made using test tubes filled with numerous different colors. A masterpiece of its own, standing right at the center of the biggest mirror of the historic lobby.
Definitely a piece of art that captures everyone's attention and introduces the King George lobby as the finest place to admire masterpieces and rare art paintings.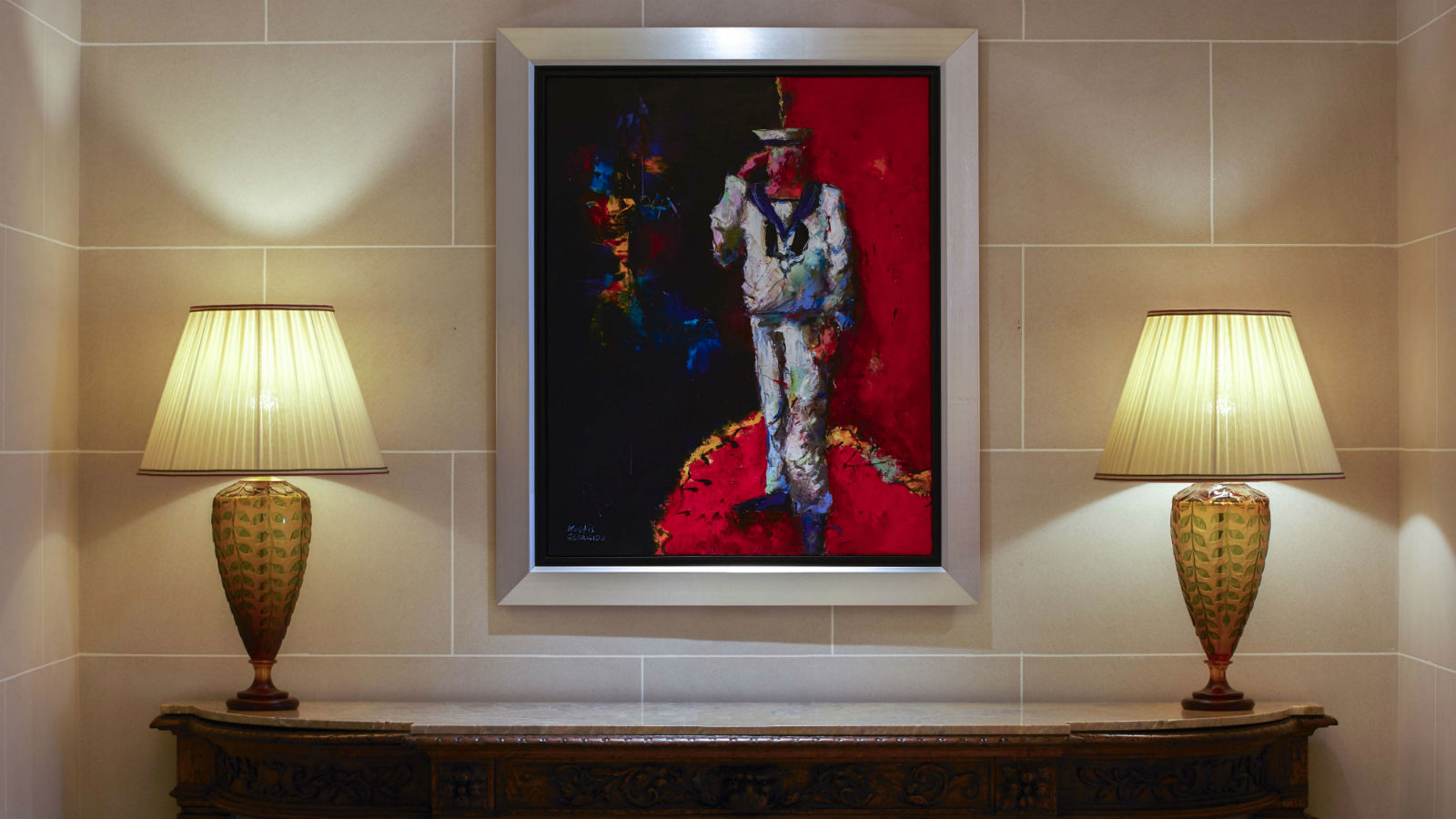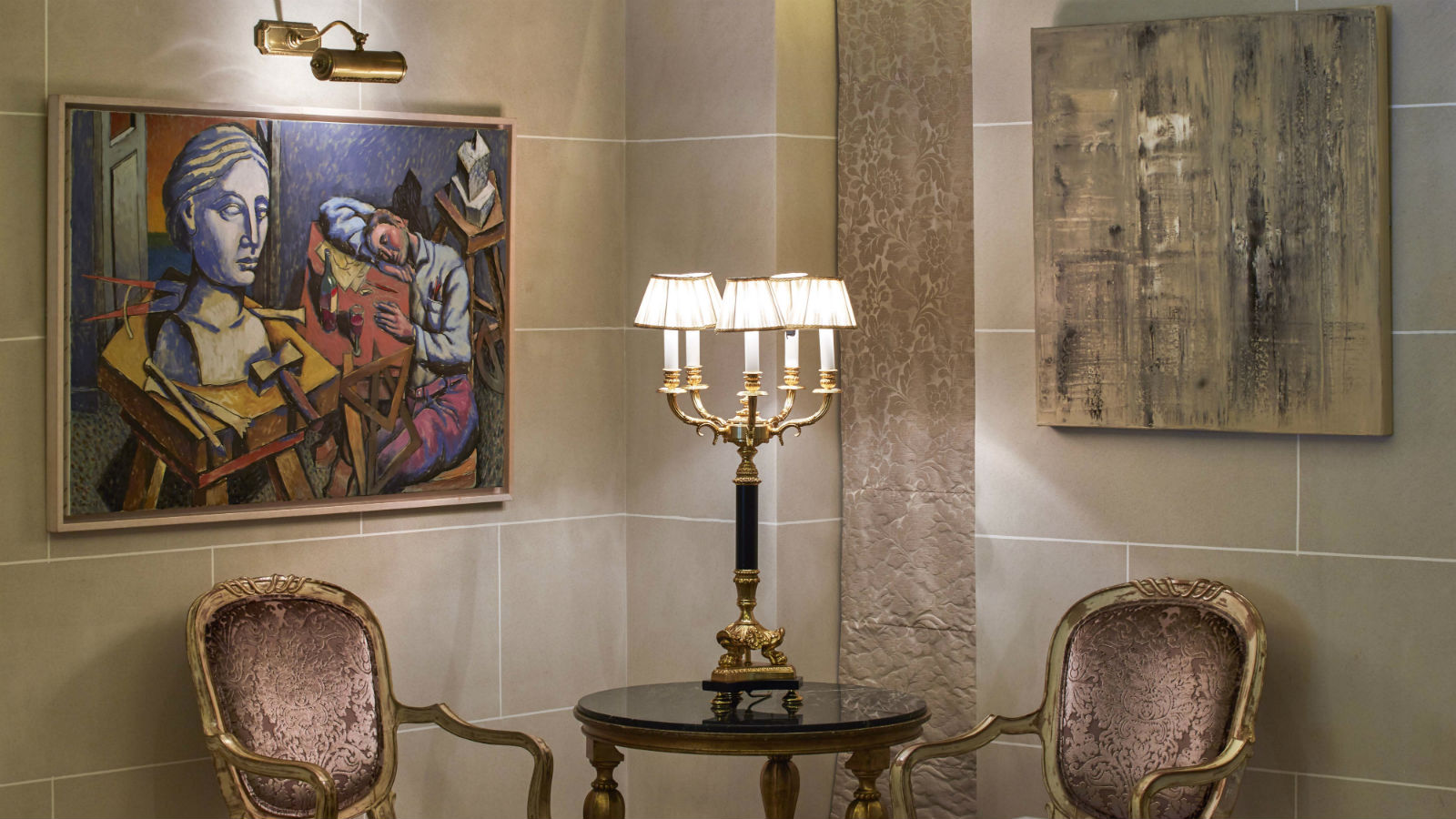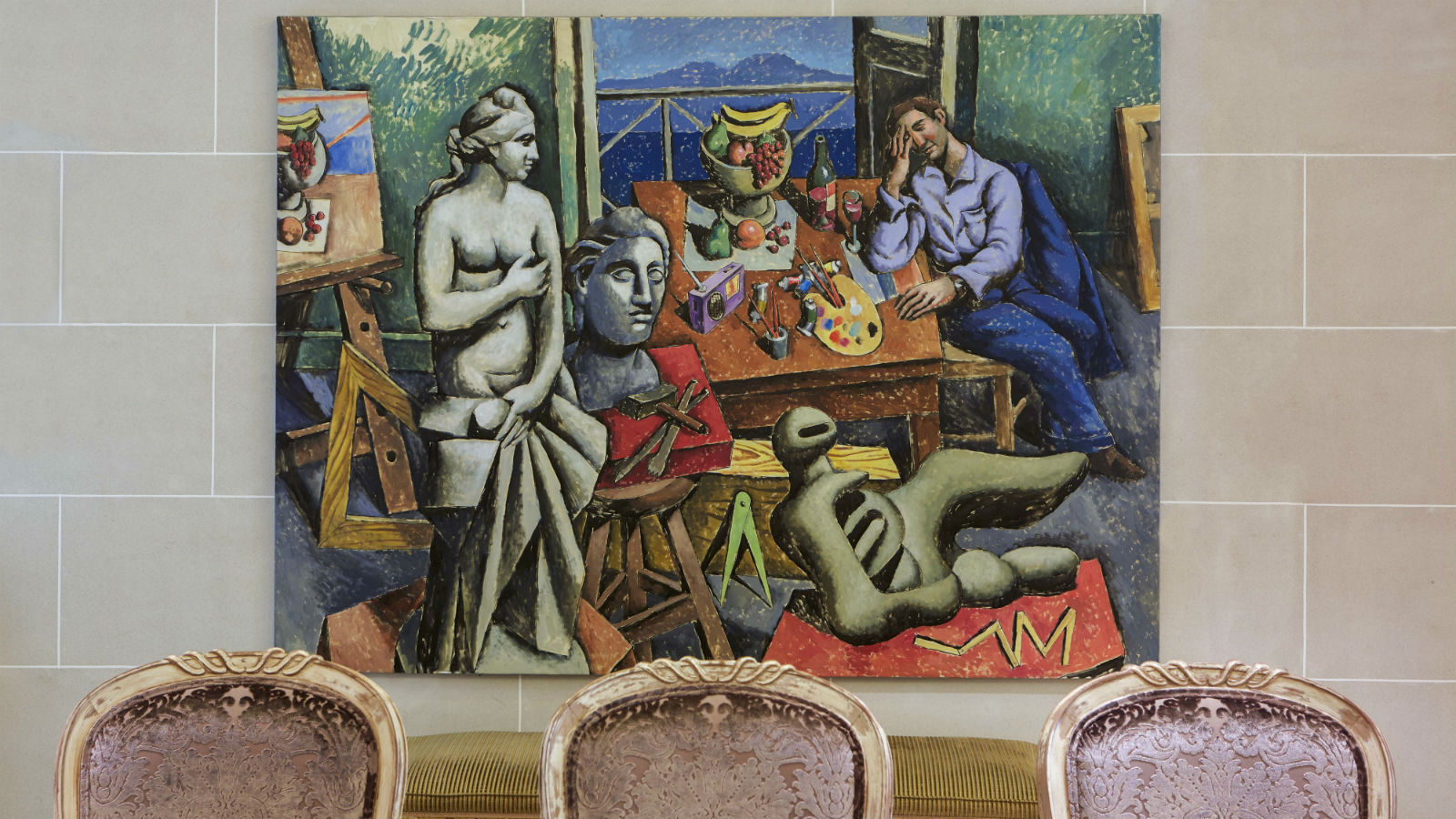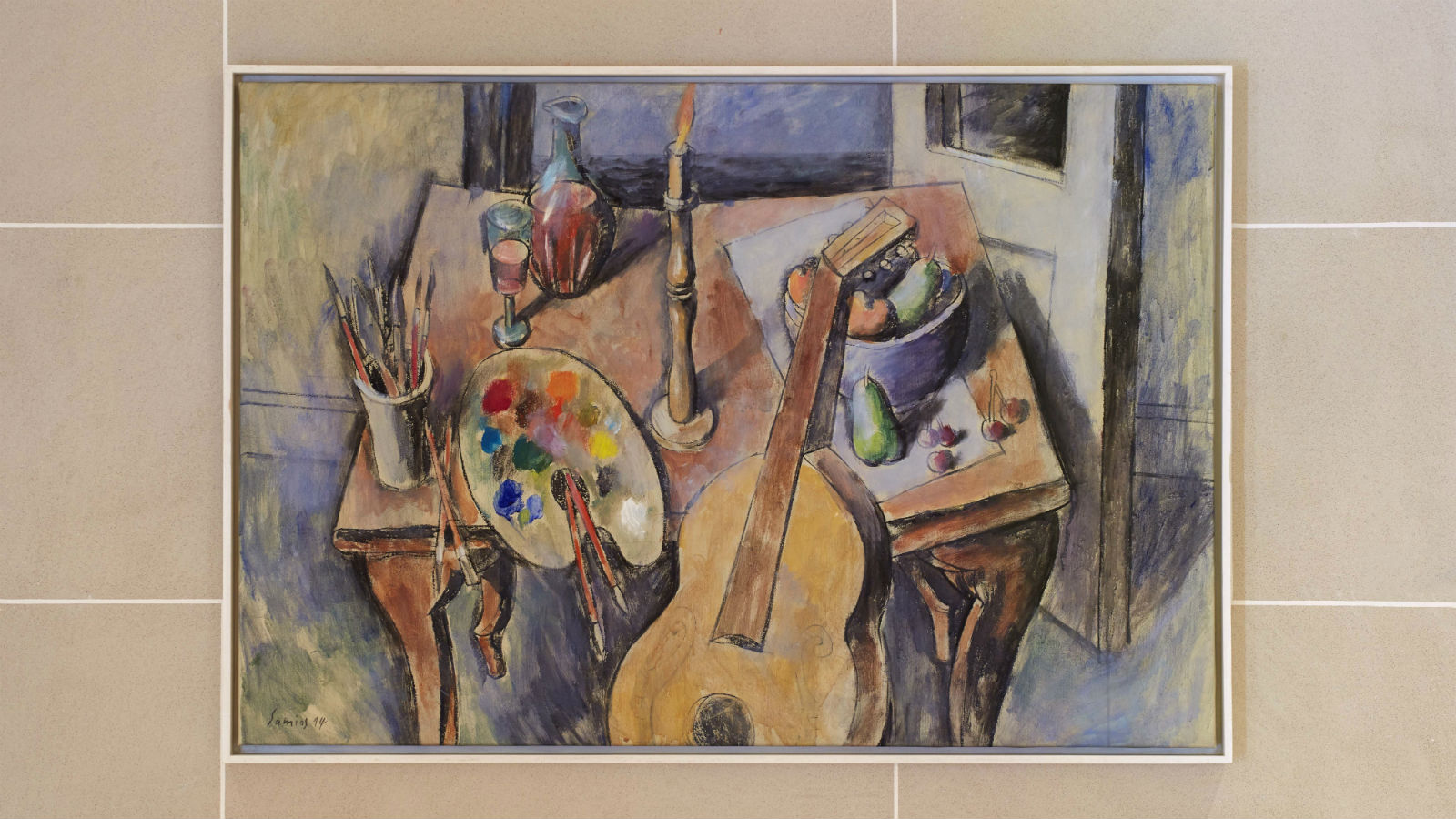 Greek Artists
Given that the refined hotel hosts not only permanent but temporary collections as well, one may admire up close a number of vivid paintings exclusively curated by renowned Greek artists such as Pavlos Samios and Kostis Georgiou or even the unique Golden Olive Trees by Constantinos Vales, which elegantly pose throughout the lobby and finely immerse the sense of the most traditional tree of Greek history; the Olive Tree.
If you love art, we invite you to visit the city of Athens and at least the lobby of King George, Athens; an art collection experience not to be missed.
Explore the King George Athens Lobby in 360°