Explore all events at the King George Hotel Athens
Egg & Lemon menu
Tudor Hall Restaurant | 16 October - 16 November 2017
Savor delicious Greek specialties with egg & lemon sauce, created by our Chef de Cuisine, Alexandros Koskinas.
Daily: 18:00 PM - 00:15 AM
Reservations: T (+30) 210 3330 265 or online >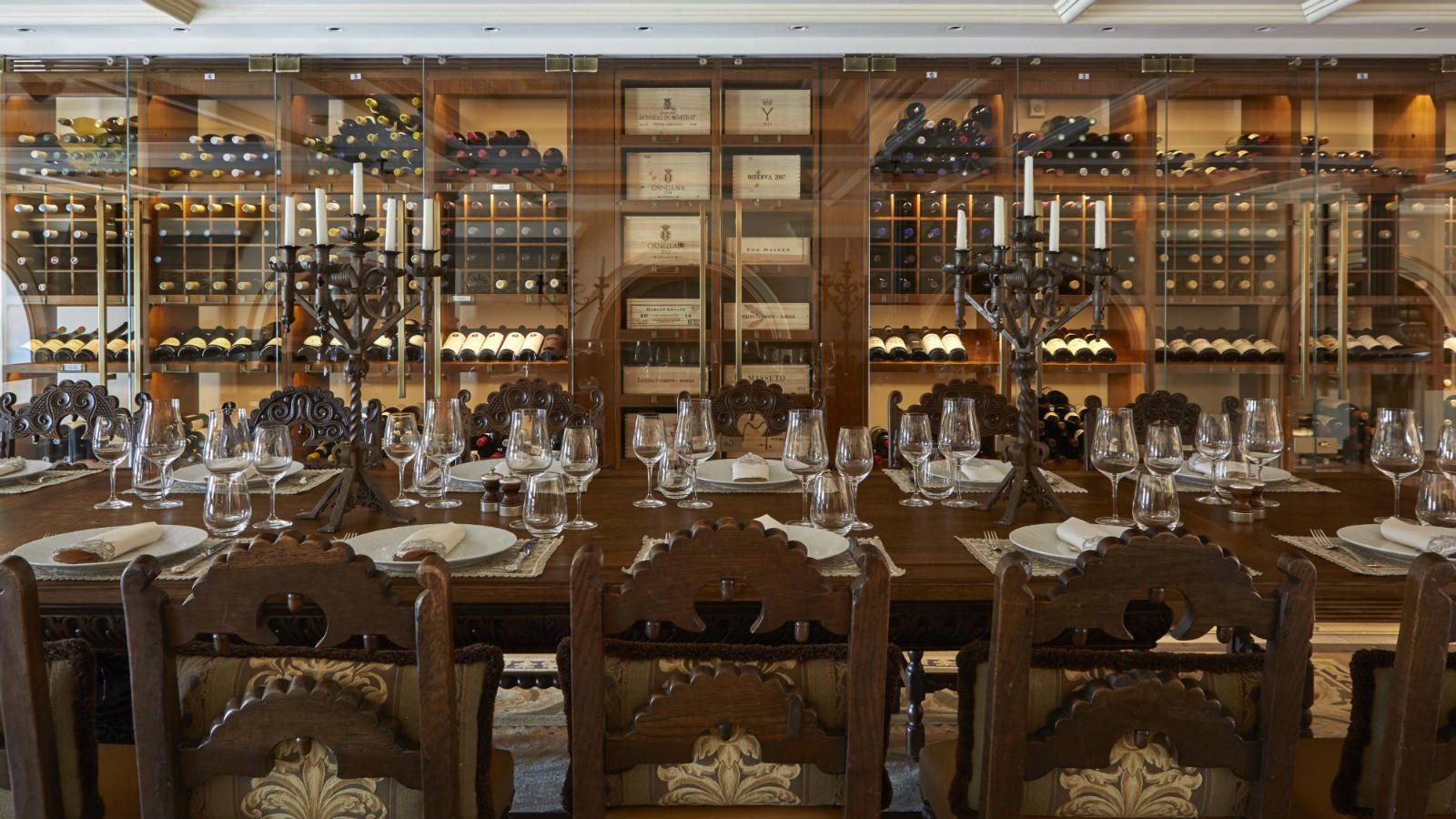 Wine Tasting MasterClasses
Wine Library at the GB Corner | Every Thursday, 18:00 - 19:00
Participants: Minimum 4, maximum 14 people
Duration: 40 minutes
Cost: €45 per person
Reservations: Please call us at (+30) 210 3330 766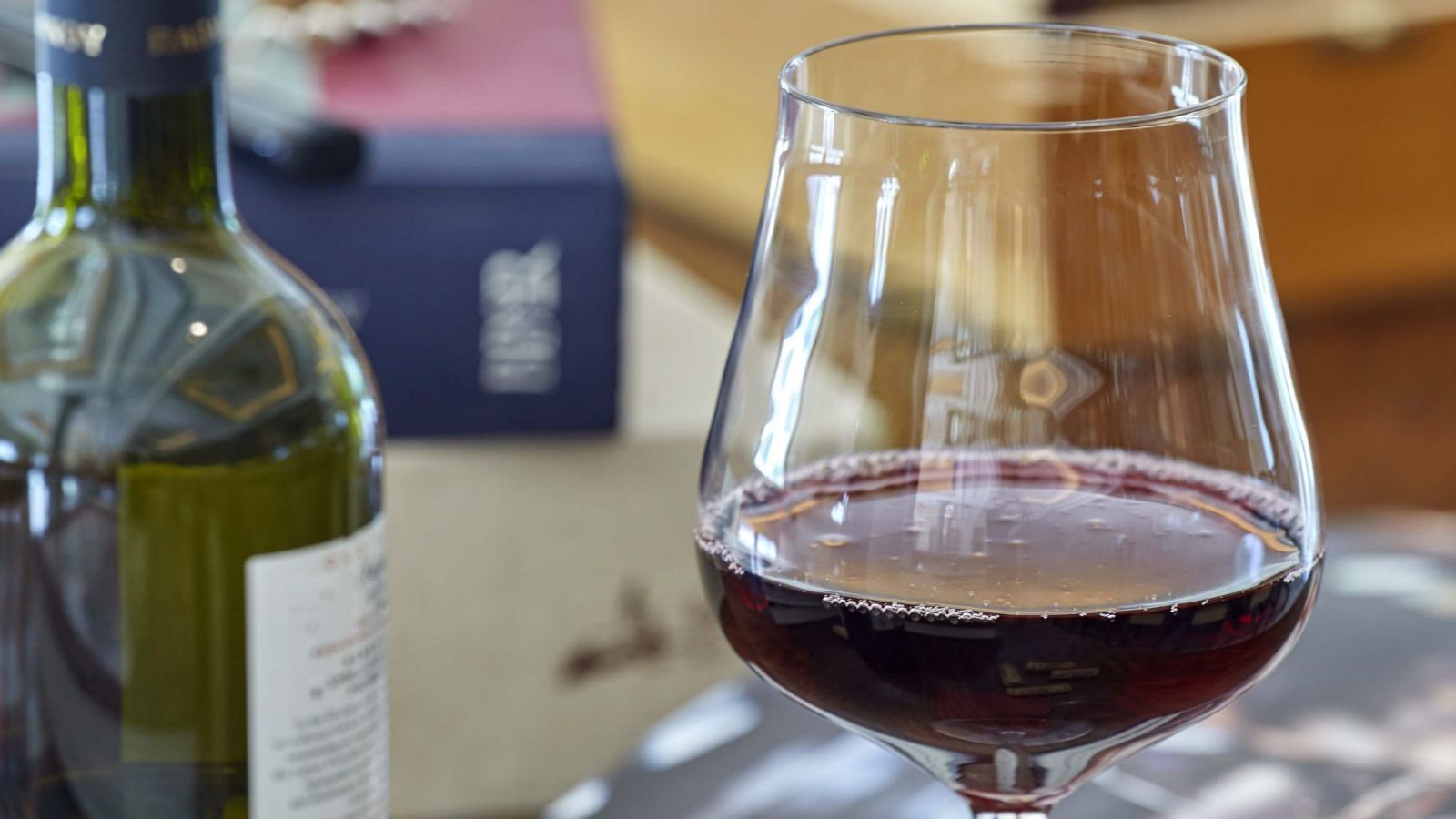 Meet the Sommelier
Wine Library | Daily except Thursdays, 17:00 - 18:00
Meet our Head Sommelier, Evangelos Psofidis, and enhance your knowledge for wine while savoring a glass of your preferred variety, at the Wine Library located within GB Corner Gifts & Flavors store.
Cost: €5 per glass
For additional information, please call us at (+30) 210 3330 766
Discover events & happenings in the city of Athens
Maria Callas
Theocharakis Foundation | Extended until 29 October 2017
Maria Callas, one of the world's greatest opera divas of the 20th century will be honoured in a rare exhibition titled "The myth lives on", presented by the B&M Theocharakis Foundation.
Odysseys - New Periodic Exhibition
National Archaeological Museum | Until 29 October 2017
The exhibition "Odysseys" attempts to give an account of the adventurous journey of man through time considered from an abstract and symbolic perspective that draws its inspiration from the Homeric Odyssey.
ATHENS 1917
Benaki Museum - Piraeos St. | Until 12 November 2017
Insights into Athens 100 years ago!
The Benaki Museum presents rare visual material taken 100 years ago of Athens. Archives from the French School of Athens have been compiled and presented for the first time. Compelling imagery taken in 1917 depicts what daily life in Athens would have been like a century ago!
Hommage to Toulouse - Lautrec
Benaki Museum - Piraeos St. | Until 12 November 2017
A tribute to an iconic French artist.
The 100-year anniversary exhibition honouring the work of Henri de Toulouse-Lautrec in 2001 was a celebrated event in Paris which later toured around the world. It has now arrived in Athens and presented at the contemporary annexure of the Benaki Museum in central Athens.
Emotions
Acropolis Museum | 18 July - 19 November 2017
Emotions, the exhibition from the Onassis Cultural Center New York arrives in Athens exploring the unseen world of emotions in the personal, social and political life of antiquity.
Wallace Rooney Quintet
Half Note Jazz Club | 20 - 23 October 2017
Legendary jazzman, Wallace Roney is in perfect harmony with modern and traditional jazz sounds. With a career spanning more than 40 years, he returns to the Half Note Jazz Club in Athens to perform his unique and expressive sets of 'jazz funk', 'post-bob' and mainstream ballads.
Carla Bruni "French Touch" Concert
Pallas Theatre | 23 & 24 October 2017
The former first lady of France, Carla Bruni begins her world music tour in Athens, giving two performances at the iconic Pallas Theatre in Syntagma. "French Touch" is the title of Bruni's new album (to be released in October) and contains a collection of adaptations of well-known songs in English produced by the legendary producer, composer and musician David Foster. The first single "Enjoy the Silence" was the classic song released by Depeche Mode in 1990. Carla Bruni, describes these songs, "as we would hear a quiet night, some sweet moments, that's my dream, how people will listen to my music when they relax and fall in love. "
Elektra at the Greek National Opera
Stavros Niarchos Foundation Cultural Center | 15, 18, 22, 26, 31 October 2017
Elektra has been dubbed one of the most important, yet also most demanding, 20th century operas. Staging the work is a major challenge for the Greek National Opera and its musical ensembles because the particularly complex score, in which Strauss pushes expressionistic delivery to the limits, almost touching upon tonality, requires around 110 musical instruments.
Rigoletto by the Greek National Opera
Stavros Niarchos Foundation Cultural Center | 25, 27, 29 October & 1 November 2017
Guiseppi Verdi's masterpiece Rigoletto, returns to the Greek National Opera at the Stavros Niarchos Foundation Cultural Center in Athens for four performances, under the baton of acclaimed conductor, Εlias Voudouris.
Piandaemonium, a Greek piano ensemble
Stavros Niarchos Foundation Cultural Center | 11 & 12 November 2017
A special concert by Piandaemonium, a Greek piano ensemble that features six pianos and 12 pianists who will endeavour to redefine the traditional sound of piano at the Stavros Niarchos Cultural Center in Athens.
Nick Cave & the Bad Seeds
Faliro Olympic Indoor Hall | 16 November 2017
Nick Cave will present songs from his new album Skeleton Tree, as well as well-known songs of Nick Cave and The Bad Seeds at the Faliro Tae Kwon Do Hall.
A tribute to Cesaria Evora with special guests Dulce Pontes
Gazi Live | 18 November 2017
A tribute to the life and music of the diva from Cape Verde, Cesária Évora, performed by the Cesaria Évora Orchestra at Gazi Live in Athens. A musical evening of soul will celebrate the 30th anniversary since the release of Évora's first album in 1987. The orchestra will be accompanied by guest group Dulce Pontes, the new voices emerging from West Africa.
Sleeping Beauty | A dance version of the famous tale
Stavros Niarchos Foundation Cultural Center | 22, 24-26 Nov., 3, 15, 16, 22, 23, 29, 31 Dec. 2017
The dance version of Charles Perrault's Sleeping Beauty that was set to music by Pyotr Ilyich Tchaikovsky, was first staged in 1890 and since then has remained exceptionally popular worldwide. The Greek National Opera, which has previously presented classical choreographies of the work, now stages an impressive new version from two acclaimed artists at the Stavros Niarchos Foundation Cultural Center in Athens.
35th Athens Authentic Marathon
Running Event | 12 November 2017
A lifetime experience for all Marathon runners.
The "Athens Marathon. The Authentic" is one of the most significant sport, cultural and social events hosted in the city of Athens over the last years.
Weather in Athens
Powered By
Currently
24 °C
75 °F
A few clouds
21 Saturday
25 °
/
18 °C
77 °
/
64 °F
Sunny
22 Sunday
26 °
/
17 °C
79 °
/
63 °F
Sunny
23 Monday
23 °
/
16 °C
73 °
/
61 °F
Isolated showers
24 Tuesday
20 °
/
13 °C
68 °
/
55 °F
Isolated showers
25 Wednesday
18 °
/
14 °C
64 °
/
57 °F
Isolated showers